Family Bootcamps
Back to search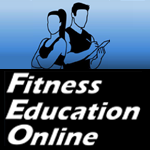 Fitness Education Online
ACT, NSW, NT, QLD, SA, TAS, VIC, WA
The ultimate online Family Bootcamp development course that will teach you step by step how to run the #1 Family Bootcamp in your area!
What you'll learn...
Evaluate a safe and effective Family Bootcamp session
The fundamental health benefits of physical activity for the healthy development of children
The current health and fitness trends of Australian children
The role Exercise Professionals can play in the health and fitness of Australian children
How Manage the risks involved in running a Family Boot Camp
How to plan a safe and effective Family Bootcamp session
Execute a safe and effective Family Bootcamp session
Lifetime access to our Facebook Community Group (over 2500 Personal Trainers from Australia and beyond)
Testimonials
"Thank you that is amazing, I have done some of these but I love the way you have explained and video demo for it. I love incorporating games. This has really helped me". Michelle (Owner at Energise You PT)
"Loved this course! Hearing from Travis as a primary school teacher was extremely valuable" Jo (Ready, Set, Go Personal Training)
"Just completed the Family Bootcamp course. Interesting read. Found some great tips and games to use with the kiddies and also informative info on what age groups should be focusing on what" Nat (TGIF Fitness)
Contact Us
If you're interested in this course or others please contact Jono on 0412758031 or jonathon@fitnesseducationonline.com.au. Or head to our website at www.fitnesseducationonline.com.au.
FITREC professionals save 10% - contact us for your code.
*Please note that most of our courses can be purchased as a package as well.
To review this course, please click here.