Level 1 Bootcamp
Back to search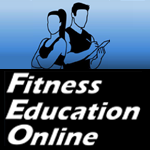 Fitness Education Online
ACT, NSW, NT, QLD, SA, TAS, VIC, WA
The ultimate online Internationally recognised Bootcamp professional development course that will teach you step by step how to run the #1 bootcamp in your area!
What You Get Today
LEARN: How to be an effective Bootcamp instructor (and why this is different to a PT)
LEARN: Workouts and drills suitable for Bootcamps (and why these are different to PT workouts)
LEARN: How to successfully market your Bootcamp and increase sales, retention and referrals
Lifetime Access to Bootcamp Level 1: Valued at $297
24 / 7 support
Access to our Facebook Community Group (over 2500 Personal Trainers from Australia and beyond)
LEARN: The role bootcamps play in the fitness industry
LEARN: The safety considerations of bootcamp
LEARN: How to run an awesome bootcamp program
Testimonials
"I'm currently completing level 1&2 in Successful Bootcamps, which I am finding perfect for my busy schedule. All course material is easy to understand, very informative and full of great tips and has a VIP Forum that is full of info and great videos. I am so impressed and grateful of the support and help I have received since signing up! From patiently answering questions to resending me information and providing amazing feedback on my business page. Thank you so much for the encouraging words Jono Petrohilos, I look forward to finishing my current courses so I can sign up for more!!!!"
Vanessa Gordon Calam, FitNess Personal Training.
"Thanks so much to Jon for his outstanding services with my recent Bootcamp course. Great knowledge, very professional and will certainly assist with my brand TexFit. Will definitely recommend to fellow trainers."
Dale, TexFit.
Contact Us
If you're interested in this course or others please contact Jono on 0412758031 or jonathon@fitnesseducationonline.com.au. Or head to our website at www.fitnesseducationonline.com.au.
FITREC professionals save 10% - contact us for your code.
*Please note that most of our courses can be purchased as a package as well.
To review this course, please click here.