Registered Fitness Professional

Noor Uddin
Belmore, NSW
210 0-120 is a NEW PROFESSIONAL
- Limited experience
- Initial education

120-230 is a DEVELOPING PROFESSIONAL
- Some industry experience
- Developing networks
- Further education

230-290 is an ACCOMPLISHED PROFESSIONAL
- Commitment to learning
- Extensive experience
- Multiple references

290-300 is an INDUSTRY LEADER
- 12+ years industry experience for 300 rating

Current ABN
Specialisation
Personal Training
Industry Experience
8 years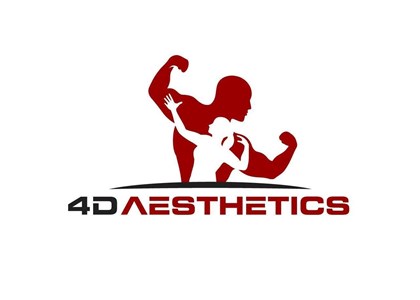 A Bit About Me
A charismatic Fitness Professional with more than four years' experience in planning, managing and conducting structured programs and activities for specific needs. Capacity to engage with people of various cultural backgrounds, religion and has the knowledge of working in a culturally diverse environment.

As an experienced personal trainer, I would like to work for the betterment and progress of the company in which I would be working by making appropriate decisions and actions. I would like to use my extensive knowledge of Health/ Fitness to encourage life skills for individuals and develop an aura/relationships within the community.
References (30/100) View All
Noor is a long term staff member who is very popular with both members and staff. Noor delivers up to 20 Personal Training sessions weekly and also works on the Gym Floor for up to 15 hours per week. Noor duties include programming , advise to members, delivering PT, Sales tours,reception duties and instructing core classes. Noor provides all his clients with a excellent service and he has been able to achieve some great results. Noor is a huge asset to C-Life.
Arthur Siambis, General Manager, C-Life Health club @ Canterbury League Club
Feb 2018
Work History (80/100)
Personal Trainer
Jan 2013 - Current
C-life Health Club
Membership Consultant/Rec Attendant
Jan 2013 - Current
C-life Health Club
Co-Founder 4daesthetics
Sep 2016 - Current
4daesthetics
Sales/Admin
Mar 2010 - Dec 2013
Australian National Sports
Education (100/100)
| | |
| --- | --- |
| First Aid | Expires Aug 2018 |
| CPR | Expires Aug 2019 |
| | |
| --- | --- |
| Kettlebells Level 2 | Nov 2017 - Nov 2017 |
| Maximum Impact | LEVEL B |
| | |
| --- | --- |
| Kettlebells Level 1 | Nov 2017 - Nov 2017 |
| Maximum Impact | LEVEL B |
| | |
| --- | --- |
| Boxing Level 2 | Oct 2015 - Oct 2015 |
| Maximum Impact | LEVEL B |
| | |
| --- | --- |
| Boxing Level 1 | Oct 2015 - Oct 2015 |
| Maximum Impact | LEVEL B |
| | |
| --- | --- |
| Certificate III in Fitness | Apr 2012 - Apr 2013 |
| FIA Fitnation - RTO 20761 | LEVEL A |
| | |
| --- | --- |
| Certificate IV in Fitness | Apr 2012 - Apr 2013 |
| FIA Fitnation - RTO 20761 | LEVEL A |
Show all
Achievements
| | |
| --- | --- |
| Employee of the Month | May 2015 |
| C-life Health Club | |
| | |
| --- | --- |
| Employee of the Month | Jul 2014 |
| C-life Health Club | |