Registered Fitness Professional

Chris Bedarov
Wantirna South, VIC
135 0-120 is a NEW PROFESSIONAL
- Limited experience
- Initial education

120-230 is a DEVELOPING PROFESSIONAL
- Some industry experience
- Developing networks
- Further education

230-290 is an ACCOMPLISHED PROFESSIONAL
- Commitment to learning
- Extensive experience
- Multiple references

290-300 is an INDUSTRY LEADER
- 12+ years industry experience for 300 rating

Registration ID# 38101
Specialisation
Strength & Conditioning
Industry Experience
8 years
FITREC Certificate
REGISTERED 3 years
EXP 10-NOV-2021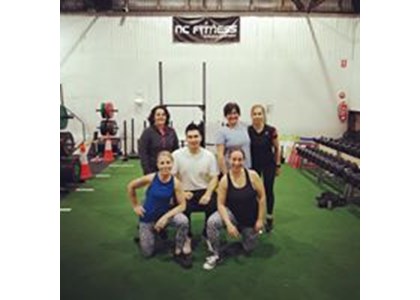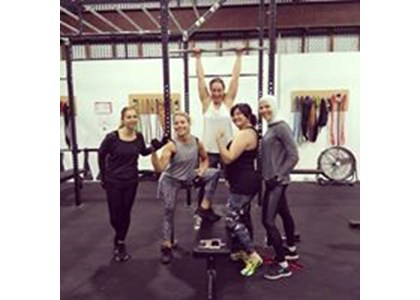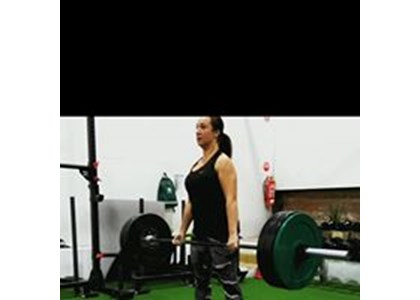 A Bit About Me
I've been in the fitness industry since 2012 working as a Personal trainer and a group fitness instructor.

I have various experiences across many forms of training, specialising in strength & conditioning and Olympic weightlifting but have also have been well experienced in Boxing/kickboxing as well as high-intensity circuit training. Because of my well-rounded ability and knowledge of fitness, I earned the nickname of "Ninja" at the club I work at. I love to sweat! And I love making people sweat!!
References (20/100) View All
Chris is a true professional. A great PT who is fastidious about helping you smash your goals - effectively and safely. His focus on proper technique and form is second to none, and definitely a standout. Thanks Chris for playing an integral role in my body transformation and return to fitness. Under your expert guidance and training, I have seen significant improvements in strength, and changes in body composition in just a few short months. And my confidence in lifting heavier has soared! Your passion for what you do is both inspiring and infectious. 'Low bar' is a big part of my fitness journey now thanks to you!
Fay Varsos, CLIENT
Jul 2018
Chris is an excellent trainer, i highly recommend him. Apart from having ability customize each session to make it interesting and relative to each individual goals he listens to what you want to achieve and communicates on how to do it. These skills arent store bought on searched on line. Want to train hard and correctly? Join #bedarovfitness
Trudi Boyd, CLIENT
Jul 2018
I've been training with Chris twice a week for 5 years. When I started I had never set foot on a gym floor let alone worked with weights of any kind. He helped kick start my fitness goals slowly and had to teach me the most basic movements. He built my confidence before building anything else which is why I have stayed. Training with Chris has seen me win gym challenges and destroy personal bests over and over again. He doesn't throw generic programs at you or meaningless exercises. If you put in the effort, he'll always put in more. Thanks Chris!
Arshad Wahid, CLIENT
Jul 2018
Work History (85/100)
Strength & Conditioning Coach
Mar 2018 - Current
Barbell Samurai
Group Fitness Instructor
Jun 2012 - Current
Various locations
Personal Trainer
Jun 2012 - Current
Bedarov Fitness
Personal Trainer
Jun 2012 - Aug 2017
Goodlife Wantirna
Education (30/100)
| | |
| --- | --- |
| First Aid | Expired Oct 2020 |
| CPR | Expired Oct 2018 |
| | |
| --- | --- |
| Certificate IV in Fitness | Nov 2009 |
| Box Hill Institute of Technology | FR A60 |
| | |
| --- | --- |
| Certificate III in Fitness | Jun 2009 |
| Box Hill Institute of Technology | FR A60 |
Achievements
This professional has not yet entered any achievements.
Report this profile Are there known errors or concerns about this profile?
Login or Register to subscribe to this profile. Subscribe to receive email updates when this profile is updated.