Registered Fitness Professional

David Rustage
Burnie, TAS
125 0-120 is a NEW PROFESSIONAL
- Limited experience
- Initial education

120-230 is a DEVELOPING PROFESSIONAL
- Some industry experience
- Developing networks
- Further education

230-290 is an ACCOMPLISHED PROFESSIONAL
- Commitment to learning
- Extensive experience
- Multiple references

290-300 is an INDUSTRY LEADER
- 12+ years industry experience for 300 rating

Specialisation
Functional Strength Training
Industry Experience
2 years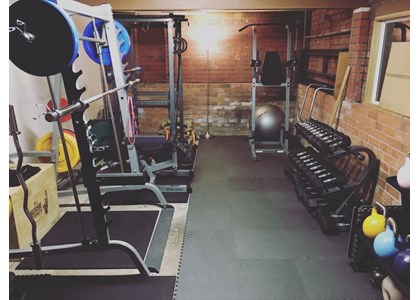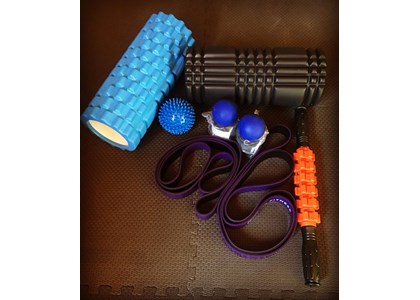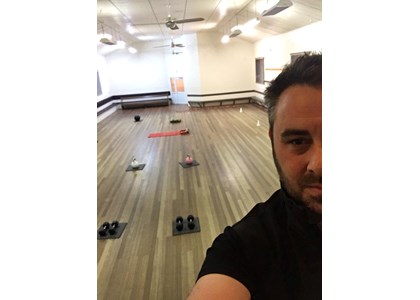 A Bit About Me
I have completed my Certificate III & IV in Fitness in 2014. I have since begun running my own business called Body Motion Fitness & Training. And I am currently completing a Diploma in Fitness.

My main focuses are Bootcamps, Strength Training, Functional Training & Mobility.
References (0/100)
This professional has not yet entered any references.
Work History (25/100)
Owner/Operator
Apr 2015 - Current
Body Motion and Fitness Training
Education (100/100)
| | |
| --- | --- |
| First Aid | Expires Dec 2019 |
| CPR | Expires Dec 2018 |
| | |
| --- | --- |
| Pregnant and Post Natal Training for Personal Trainers | Jan 2018 - Jan 2018 |
| MISHFIT | LEVEL B |
| | |
| --- | --- |
| Dairyfoods: Weight, Body Comp & Health | Jan 2018 - Jan 2018 |
| Sports Dietitians Australia | LEVEL B |
| | |
| --- | --- |
| Provide Information & Strategies for Musculoskeletal Conditions | Jan 2018 - Jan 2018 |
| Arthritis & Osteoporosis Tasmania | LEVEL B |
| | |
| --- | --- |
| Primal Pattern Movements | Oct 2017 - Oct 2017 |
| C.H.E.K | LEVEL B |
| | |
| --- | --- |
| Integrate This! Slings and Fascia | Aug 2016 - Aug 2016 |
| Australian Fitness Network | LEVEL B |
| | |
| --- | --- |
| Diploma of Sport & Recreation Management | May 2015 - May 2016 |
| TAFE NSW - RTOID 91430 | LEVEL A |
| | |
| --- | --- |
| Power Bands for Mobility, Strength & Conditioning | Apr 2016 - Apr 2016 |
| Unconventional Training Academy | LEVEL B |
| | |
| --- | --- |
| Kettlestep Level 2 | Nov 2015 - Nov 2015 |
| Unconventional Training Academy | LEVEL B |
| | |
| --- | --- |
| Kettlestep Level 1 | Nov 2015 - Nov 2015 |
| Unconventional Training Academy | LEVEL B |
| | |
| --- | --- |
| Insights into Functional Training | Jun 2015 - Jun 2015 |
| Australian Fitness Network | LEVEL B |
| | |
| --- | --- |
| Community Coach Training Program | Apr 2015 - Apr 2015 |
| Australian Sports Commission | LEVEL B |
| | |
| --- | --- |
| Certificate IV in Fitness | Apr 2013 - Apr 2014 |
| Salamanca Training Centre | LEVEL A |
| | |
| --- | --- |
| Certificate III in Fitness | Apr 2013 - Mar 2014 |
| Salamanca Training Centre | LEVEL A |
| | |
| --- | --- |
| Beginning Coaching Certificate | Mar 2009 - Mar 2009 |
| Australian Sports Commission | LEVEL B |
Show all