Registered Fitness Professional

David Rustage
Burnie, TAS
170 0-120 is a NEW PROFESSIONAL
- Limited experience
- Initial education

120-230 is a DEVELOPING PROFESSIONAL
- Some industry experience
- Developing networks
- Further education

230-290 is an ACCOMPLISHED PROFESSIONAL
- Commitment to learning
- Extensive experience
- Multiple references

290-300 is an INDUSTRY LEADER
- 12+ years industry experience for 300 rating

Specialisation
Functional Strength Training
Industry Experience
3 years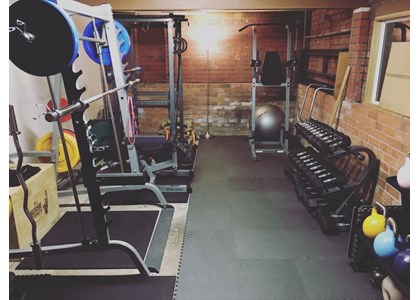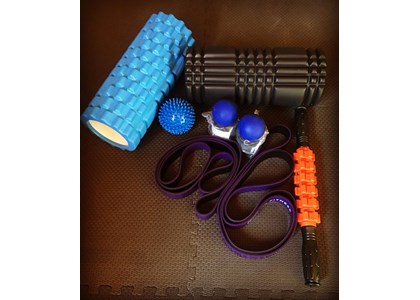 A Bit About Me
I have completed my Certificate III & IV in Fitness in 2014. I have since begun running my own business called Body Motion Fitness & Training.

My main focuses are Bootcamps, Functional Strength Training & Mobility.
References (40/100) View All
When I first started into fitness I didn't know where to look, there were so many options. A work colleague and friend advised of David and his training sessions. I decided to give it a go, so with a few friends we joined up to his weekly fitness sessions. After my first one, I was hooked, dedicated and eager for the next session. David had a range of exercises that were diverse and sometimes challenging, which was what I was looking for. I was a regular attendee and enjoyed every class, as David always mixed it up to keep me interested. I found myself getting stronger and fitter with each session, and keenly awaited the next. When David started extra sessions, I attended those also.
Brigitte, CLIENT
Apr 2018
I have noticed I am stronger than I have ever been. David aims to make every bootcamp a different experience, encouraging you every step of the way, with a wide variety of activities and focusing on different parts of your body and fitness levels. He allows you to have input and makes adjustments for either injury or limitations you may have. David is very friendly, approachable, encouraging and generally cares about your fitness journey, he provides you with a non-judgemental approach, he likes feedback and this is not to make himself feel good, this is a genuine interest in you and your fitness journey. I highly recommend David.
Jo, CLIENT
Apr 2018
I couldn't recommend David enough for all for fitness and training purposes, he is very friendly, professional, motivating and encouraging. I'm always comfortable at every session and love the results. David focuses on your goals and will get you there without a doubt, very affordable prices also.
Kaylia Kringle, CLIENT
Apr 2018
Work History (30/100)
Owner/Operator
Apr 2015 - Current
Body Motion and Fitness Training
Education (100/100)
| | |
| --- | --- |
| First Aid | Expires Dec 2019 |
| CPR | Expires Dec 2018 |
| | |
| --- | --- |
| Bootcamp/Outdoor Group Fitness Level 1 | May 2018 - May 2018 |
| Motivate to Train | LEVEL B |
| | |
| --- | --- |
| Bootcamp/Outdoor Group Fitness Level 2 | May 2018 - May 2018 |
| Motivate to Train | LEVEL B |
| | |
| --- | --- |
| Bootcamp and Outdoor Fitness for Kids | Apr 2018 - Apr 2018 |
| Made Outdoors | |
| | |
| --- | --- |
| Pregnant and Post Natal Training for Personal Trainers | Jan 2018 - Jan 2018 |
| MISHFIT | LEVEL B |
| | |
| --- | --- |
| Dairyfoods: Weight, Body Comp & Health | Jan 2018 - Jan 2018 |
| Sports Dietitians Australia | LEVEL B |
| | |
| --- | --- |
| Provide Information & Strategies for Musculoskeletal Conditions | Jan 2018 - Jan 2018 |
| Arthritis & Osteoporosis Tasmania | LEVEL B |
| | |
| --- | --- |
| Primal Pattern Movements | Oct 2017 - Oct 2017 |
| C.H.E.K | LEVEL B |
| | |
| --- | --- |
| Integrate This! Slings and Fascia | Aug 2016 - Aug 2016 |
| Australian Fitness Network | LEVEL B |
| | |
| --- | --- |
| Diploma of Sport & Recreation Management | May 2015 - May 2016 |
| TAFE NSW - RTOID 91430 | LEVEL A |
| | |
| --- | --- |
| Power Bands for Mobility, Strength & Conditioning | Apr 2016 - Apr 2016 |
| Unconventional Training Academy | LEVEL B |
| | |
| --- | --- |
| Kettlestep Level 2 | Nov 2015 - Nov 2015 |
| Unconventional Training Academy | LEVEL B |
| | |
| --- | --- |
| Kettlestep Level 1 | Nov 2015 - Nov 2015 |
| Unconventional Training Academy | LEVEL B |
| | |
| --- | --- |
| Insights into Functional Training | Jun 2015 - Jun 2015 |
| Australian Fitness Network | LEVEL B |
| | |
| --- | --- |
| Community Coach Training Program | Apr 2015 - Apr 2015 |
| Australian Sports Commission | LEVEL B |
| | |
| --- | --- |
| Certificate IV in Fitness | Apr 2013 - Apr 2014 |
| Salamanca Training Centre | LEVEL A |
| | |
| --- | --- |
| Certificate III in Fitness | Apr 2013 - Mar 2014 |
| Salamanca Training Centre | LEVEL A |
| | |
| --- | --- |
| Beginning Coaching Certificate | Mar 2009 - Mar 2009 |
| Australian Sports Commission | LEVEL B |
Show all
Achievements
| | |
| --- | --- |
| Slips, Trips and Falls | Jul 2017 |
| Aveling | |
| | |
| --- | --- |
| Occupational Violence in Healthcare | May 2017 |
| E3Learning | |
| | |
| --- | --- |
| Concussion in Youth Sports Training for Coaches | Jun 2016 |
| Heads Up! | |
| | |
| --- | --- |
| An Introduction to Positive Sports Coaching | Jun 2016 |
| Positive Sports Coaching | |
| | |
| --- | --- |
| Manual Handling for Health Care Workers Course | Jul 2015 |
| Aveling | |
| | |
| --- | --- |
| Introductory Level Officiating General Principles | Mar 2009 |
| Australian Sports Commission | |
Show all