Registered Fitness Professional

Greg Russell
Balgowlah, NSW
79 0-120 is a NEW PROFESSIONAL
- Limited experience
- Initial education

120-230 is a DEVELOPING PROFESSIONAL
- Some industry experience
- Developing networks
- Further education

230-290 is an ACCOMPLISHED PROFESSIONAL
- Commitment to learning
- Extensive experience
- Multiple references

290-300 is an INDUSTRY LEADER
- 12+ years industry experience for 300 rating

Registration ID# 58691
Specialisation
Personal, Group and Seniors
Industry Experience
3 years
FITREC Certificate
REGISTERED 2 years
EXP 22-JUL-2021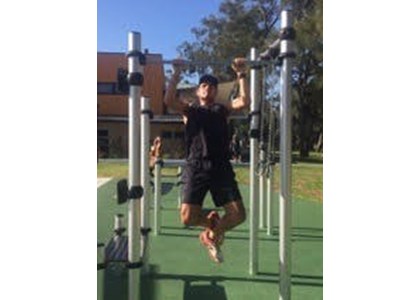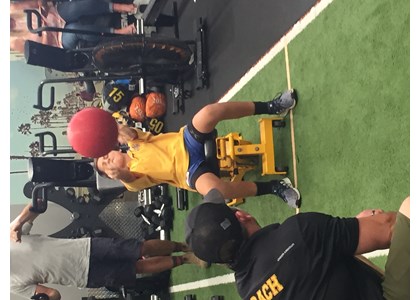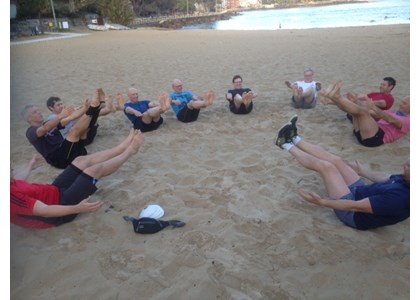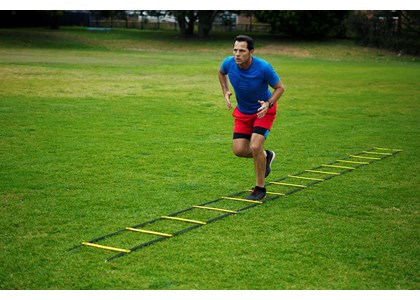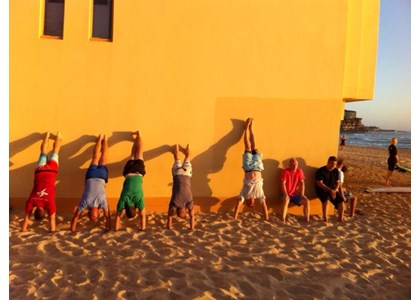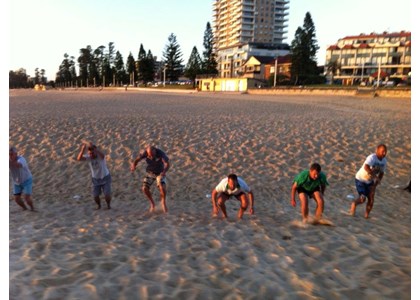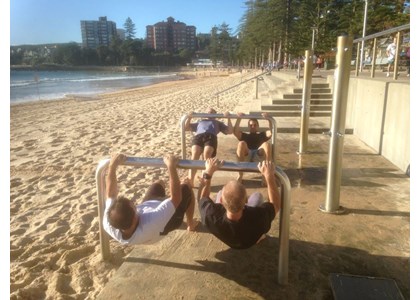 A Bit About Me
Quest Health, Fitness and Sports, is owned by Greg Russell.

I have worked extensively within the fitness industry with elite athletes, groups, individuals, seniors and children since 1998. I was born and grew up in Manly and been a local of the Northern Beaches most of my life.

With 2 decades in the fitness industry, having worked with hundreds of clients and a passion for health, fitness, sports and activity, it's safe to say, "I can probably give you good advice regarding your fitness goals".




References (34/100) View All
A big holiday hangover, a doctor visit and Greg starting the transformation program, aligned the planets that motivated me into action to lose the weight I have accumulated over the years. Big changes start with little ones, so setting some goals, tracking my results, and understanding what I was putting into my body has led to significant changes to me and my health. In 10 weeks I have lost 11kgs, 4 notches on the belt, gained energy to do more and exercise harder leading to more benefits. The journey is not over, but these results drive me to reach a weight goal I have not seen since leaving school. Thanks Greg
Dean Carberry, CLIENT
Jan 2019
I have been training with Greg for the past 3 years and I find his encouragement, discipline and creative approach to training a highlight of an often busy week. There is also a great bunch of guys that push each other in a way that a solo training session would never produce. I have no doubt that my fitness and stress levels would suffer if Greg's training was no longer part of my weekly routine.
Mike Baird, CLIENT
Jan 2019
I have been the Strength and Conditioning Trainer for the Northern Eagles (Manly Warringah) Rugby League Club for 3 years. I have known Greg Russell for four years and have worked closely with him for 1 year at New Image Gym in Manly. Over the last three years, I have given him individual and group clients to train, including a national rowing crew, and he has done an outstanding job. He conducted the team fitness drills with confidence and creativity and displayed a very high level of professionalism. He did an exceptional job, and worked very well with coaches Des Hasler and Cliff Lyons. I would highly recommend Greg as a personal trainer and a sports conditioner.
Don Singe, Strength and Conditioning Trainer, Northern Eagles Rugby League Club
Jan 2019
Work History (30/100)
Fitness Instructor Gym Floor
Feb 2002 - Feb 2005
HMAS Penguin Navy Base
Education (15/100)
| | |
| --- | --- |
| First Aid | Expired Sep 2020 |
| CPR | Expired Sep 2019 |
| | |
| --- | --- |
| Certificate IV in Fitness | Mar 2005 |
| FIA Fitnation - RTO 20761 | FR A60 |
Achievements
This professional has not yet entered any achievements.
Report this profile Are there known errors or concerns about this profile?
Login or Register to subscribe to this profile. Subscribe to receive email updates when this profile is updated.