Registered Fitness Professional

Nicole Renko
The Basin, VIC
80 0-120 is a NEW PROFESSIONAL
- Limited experience
- Initial education

120-230 is a DEVELOPING PROFESSIONAL
- Some industry experience
- Developing networks
- Further education

230-290 is an ACCOMPLISHED PROFESSIONAL
- Commitment to learning
- Extensive experience
- Multiple references

290-300 is an INDUSTRY LEADER
- 12+ years industry experience for 300 rating

Specialisation
Group Fitness
Industry Experience
2 years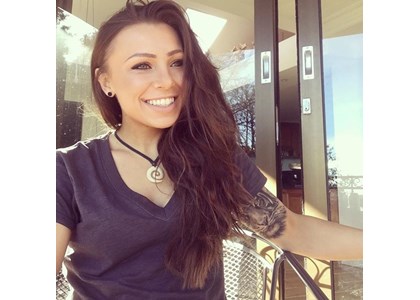 A Bit About Me
Hi!
I enrolled myself into Sage Institute of Fitness to complete a Diploma in Fitness Coaching 2yrs ago, I was half way through the course when the institute went into administration.
A day after it was confirmed, I enrolled myself into Australian Fitness Academy wasting no time! I completed my certificate III in December, and half way to finishing my certificate IV.
I consider myself goal driven, well-presented, time efficient & as corny as it sounds, have a willingness to learn & develope my existing skills & knowledge, since my lack of experience requires it.
In the future I hope to specialise in body transformations/bodybuilding.
If given the opportunity, I will excel & always give my all in my new position, to help others show their dreams can become a reality, is most definitely something I want to be apart of!

References (0/100)
This professional has not yet entered any references.
Work History (20/100)
Legal Assistant
May 2016 - Current
Vicinity Centres
Education (60/100)
| | |
| --- | --- |
| Certificate III in Fitness | Apr 2017 - Dec 2017 |
| AFA - RTO 21062 | LEVEL A |
Report this profile Are there known errors or concerns about this profile? Login or Register to subscribe to this profile. Subscribe to receive email updates when this profile is updated.