Suspension Training Essentials
Back to search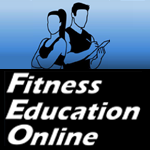 Fitness Education Online
Suspension Training Essentials
ACT, NSW, NT, QLD, SA, TAS, VIC, WA
The ultimate online Suspension Training course for Personal Trainers and Bootcamps. We show you step by step how to master suspension training for you and your clients!
On completion of this course you will...
Understand how to manage risks when running an exercise session
Understand the science behind suspension training
Know the differences between suspension trainers
Know how to set up and use the suspension equipment for different purposes
Understand the regressions and progressions of the suspension training.
Safely complete the suspension training movements covered in this course in a safe and effective manner
Understand the basic principles of suspension programming
Have a whole heap of workout exercises and ideas to use!
Lifetime access to our Facebook Community Group (over 2500 Personal Trainers from Australia and beyond)
Learn more and get started at Fitness Education Online.
Contact Us
If you're interested in this course or others please contact Jono on 0412758031 or jonathon@fitnesseducationonline.com.au. Or head to our website at www.fitnesseducationonline.com.au.
FITREC professionals save 10% - contact us for your code.
*Please note that most of our courses can be purchased as a package as well.
To review this course, please click here.