FAQs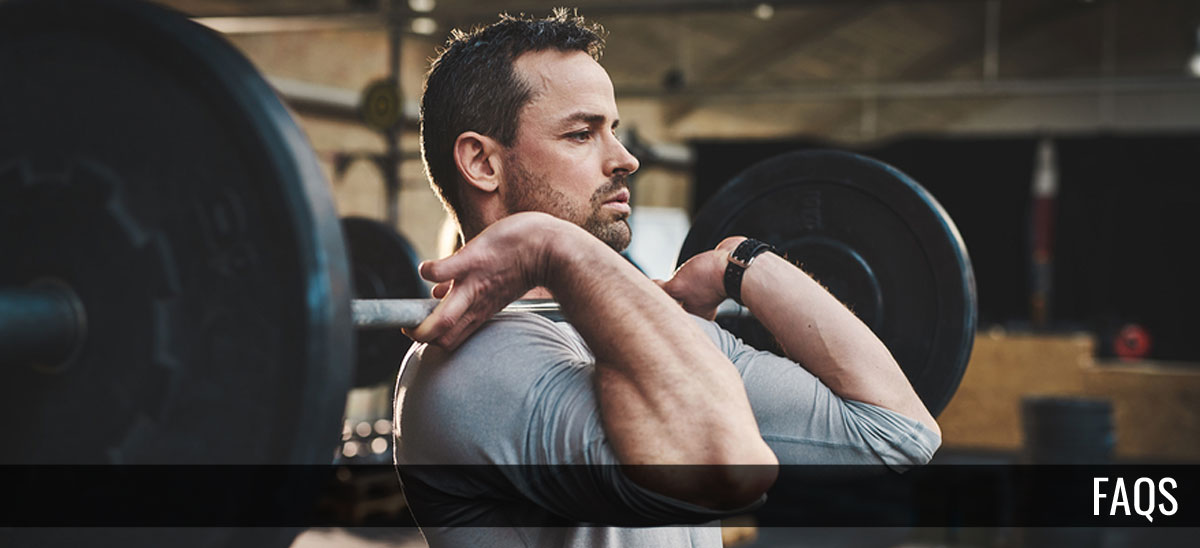 Is fitness registration required to work in the fitness industry?
Fitness registration is highly recommended but not a legal requirement to work or to be insured to work in the Australian fitness industry.
The Fair Work Act gives professionals the freedom to choose who they register with or even whether they register at all. In fact, if an employer were to make fitness registration a condition of employment, this would constitute an adverse action against the employee (or potential employee) and is, ultimately, illegal. For your reference, the relevant sections of the Fair Work Act are mentioned below.
Even with the knowledge that registration is optional, we've found most professionals welcome the accountability that registration provides. Any issue with registration has largely been due to the conditions imposed and the lack of discernible value delivered by some registration providers.
In the Australian Capital Territory (ACT), the Fair Work Act and Fair Trading (Fitness Industry) Code of Practice intertwine. The Fair Work Act still applies; however, the ACT Fitness Industry Code of Practice does require registration with an authorised body if, as an employer, you want to represent to consumers that the employee is qualified. We are pleased to confirm that FITREC is an authorised registration body.

Fair Work Act 2009 key sections as relevant to fitness industry association:
Section 342–Meaning of adverse action (discrimination based on terms of employment)
Section 346–Protection (against adverse action)
Section 347–Meaning of engages in industrial activity (inc. paying a fee to an association)
Section 349–Misrepresentations (regarding obligation to be a member of an industrial association)
[This information was put together with the assistance of our legal counsel to ensure accuracy]
Is FITREC a National Registration service?
Yes, FITREC is a national registration service for fitness industry professionals.
As an online resource that provides valuable insight into your qualifications and experience, FITREC also serves as an international registration tool.
I'm a Personal Trainer/ Group Instructor/ Aqua Instructor/ Pilates Instructor/ Crossfit Coach/ Functional Trainer - can I be registered?
Yes.
I'm a sole trader, is there a business registration option?
We do offer a PROUDLY FITREC option. It's a great way to showcase your business and link to your profile. However, if you have your own website and not looking to employ staff, a standard FITREC profile will be perfect (and cost less).
Is FITREC registration recognised by the industry?
Yes.
Is FITREC the same as Fitness Australia?
Beyond offering a registration service, FITREC has very little in common with Fitness Australia. Key differences include;
FITREC provides more detailed industry profiles
FITREC encourages ongoing education but does not require CEC accumulation
FITREC does not charge course providers to list their learning opportunities
FITREC provides industry-leading employment and recruitment assistance via HealthyPeople
FITREC offers multiple insurance options
FITREC recognises your time in the industry, not just your time registered with us
The FITREC rating is the first and only genuine benchmark for professionals in our industry
I've always been with Fitness Australia (or Physical Activity Australia), why change?
Traditional fitness registration services were a tool for their time. New technology, readily available information and a modern expectation of greater service mean that industry professionals should expect more from their registration provider. FITREC acknowledges that registration is not compulsory, our focus is smoothing the way for professionals.
Do I need to accumulate CECs /PDPs to maintain or renew my registration?
No. Instead we provide transparency via your FITREC profile. The industry is better served where all professionals are encouraged to be registered and accountable, irrespective of where they are at in their career.
There are no ongoing professional development requirements for recognition. We want to encourage education by allowing you the freedom to find your own path. We believe that accountability provided by your profile will do more for increasing standards than 'registered/not registered' has been able to do previously.
What do I need to do become registered?
You must have a base fitness qualification (for eg. degree, Cert III/IV or GEL).
What are the benefits of being registered?
Accountability, Support, a few Benefits and the knowledge that you're a part of movement to increase the respect for indsutry professionals.
I'm from overseas, are my qualifications recognised?
We do recognise international certifications and accreditations, however, these are viewed on a case by case basis. Please contact us.
I have certificates that do not have CECs attached, do they still count towards my rating?
Yes. All learning contributes to your FITREC rating. Learn more here.
What does the FITREC rating mean?
The FITREC rating for professionals is the first genuine benchmark for our industry. It takes into account learning, experience and influence (via references). The total score is out of 300 with a maximum of 100 points available from each of the three areas. Ratings for 'references' and 'education' depreciate over time. 'Experience' requires 12 years in the industry for the maximum 100 rating.
Can I use my FITREC registration overseas?
Yes. There is no universal registration service, but FITREC is the first to provide comprehensive insight into a professionals history, complete with certificates attached.
How long is the registration period?
12 months. One benefit of our direct debit option is that after the first 12 months your registration is on a month to month basis.
How much does it cost for registration?
Please view the different options on the JOIN NOW page.
Does FITREC Registration include insurance?
No. Insurance is purchased separately. We have two insurance options for you.
What payment options do I have?
We have both in full and monthly payment options.
I've been locked out of my profile, what do I do?
Profiles will unlock after 30 minutes. If you need to get in there right away, call us and we'll unlock it manually.
I'm a student, what does student registration get me?
One of the best things you can do for your fitness career is to demonstrate your commitment to being a part of the fitness industry. For this reason, we have a range of services for students to help represent you, help you find work experience and ultimately help you land your first job.
I need a job, can FITREC help?
Absolutely. FITREC professionals receive FREE promotion and employment support via HealthyPeople. This includes assistance with creating a CV and cover letter if required.