Online Training Essentials
Back to search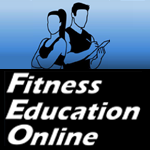 Fitness Education Online
Online Training Essentials
ACT, NSW, NT, QLD, SA, TAS, VIC, WA
The ONLY "Online Personal Training" development course that will teach you step by step how to run the #1 Online Personal Training program!
What You Learn
Understand the advantages to adding an online component to their current fitness services
Understanding of what products and services an Exercise Professional could provide online
Understand what products and services an Exercise Professional should NOT provide online
Know what technology is required to provide online fitness program
Provide a basic online health and fitness program to potential clients
Understand the basics on how to market an online fitness program
Lifetime access to our Facebook Community Group (over 2500 Personal Trainers from Australia and beyond)
Testimonials
"Being able to complete these courses in my own time at my own pace is AMAZING! Life is busy with a business & 2 energetic boys & finding time to attend courses to get CEC's is near impossible - so thank you for what you do, it's wonderful!" Amanda (Yummy Mummy Personal Training)
"Great and comprehensive material provided to enable anyone, even Experienced trainers to learn something from this Course - well Presented and explained - Look forward to my next two Courses with this company" Janene(Mission Beach Bodz)
Contact Us
If you're interested in this course or others please contact Jono on 0412758031 or jonathon@fitnesseducationonline.com.au. Or head to our website at www.fitnesseducationonline.com.au.
FITREC professionals save 10% - contact us for your code.
*Please note that most of our courses can be purchased as a package as well.
To review this course, please click here.