MAX Colleges - Executive Trainer Program (Cert III/IV/Dip Bus)
Back to search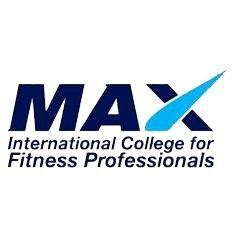 Max College
MAX Colleges - Executive Trainer Program (Cert III/IV/Dip Bus)
ACT, NSW, NT, QLD, SA, TAS, VIC, WA
Learn more about owning your own Gym:
Could there be a more rewarding career path? Choose your own hours, be your own boss and do business YOUR way? YOU decide how much profit you will make. YOUR fitness business means YOU decide!
Where your business will be, when it will open, how many members or clients you will have, how much to charge for memberships or personal training, what classes, services, and activities you will offer, what equipment you will have and how much, you choose your business name, your uniform, the colours, paint and carpet, and you decide the unique way you will market your business and how fast or how big it will grow.
YOU get to decide your future!! Yes, there will be plenty of people who say there are too many gyms, not enough clients, not enough profit and that business is too hard and costs too much money. And they are saying that because they have never had a fitness business OR, they tried a fitness business but did not have the right skills, tools, and knowledge to be successful so they failed. OR they have an average or poor fitness business and are too lazy, or do not have the skills or vision to be excited about the fun challenges your own fitness business brings. And some people are just lazy, undisciplined or couldn't be bothered to learn the fundamentals of running a successful fitness business so they will tell you that you can't do it either!!
OR There are a gym and personal training studio owners who will be sacred of a passionate, professional person like you, coming into their area and stealing their clients or members. This only happens if their clients or members are not getting the results and the WOW customer service experiences that they are scared you may offer that they are not!!
If you are passionate about the rewards of owning your own fitness business you will want to get the skills, tools, knowledge, education, and training; both in fitness and business. You will surround yourself with the many successful, and very profitable fitness business owners. These are the people who will share their successes and mistakes, they will help and support you because top businesspeople are committed to raising the standards of their profession. They are not scared of the competition, they love it!!
Top level competition forces everyone to get even better. There are hundreds and millions of people who do not use a gym or fitness facility so there is always room for many more top level gyms, personal training studios, and fitness businesses. Yes, there may be too many average gyms and fitness facilities with poor professional standards AND NO, there are not enough top level health clubs and personal training studios!
If you want to be successful and you are committed to getting the best education, training and skills, you will have a successful fitness business; gym, health club or Personal Training studio!!


For more information, or to get started, click here.
To review this course, please click here.