International Functional Strength Coach
Back to search
International Functional Strength Coach
ACT, NSW, NT, QLD, SA, TAS, VIC, WA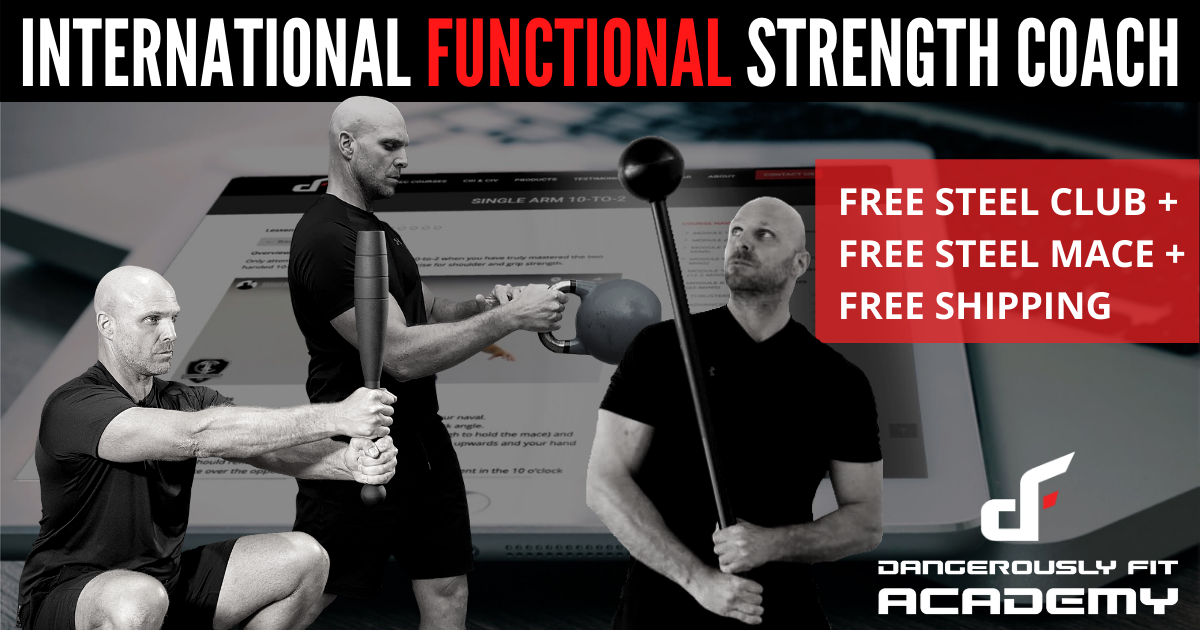 Separate Yourself From The Competition & Supercharge Your Fitness Career!
The IFSC Certification contains over 500-minutes of high-quality online video content accompanied by 5 in-depth learner manuals & online support from our expert team of functional strength coaches.
What's Inside IFSC?
You'll get 5 online courses: Steel Clubs Level 1 and Level 2, Kettlebells Level 1 and Level 2 and Steel Mace Mastery.

You'll get unlimited lifetime access, PLUS… all future updates!

You'll get a FREE pass to all of our live events in Australia.

You'll receive a FREE Dangerously Fit Steel Mace (3kg or 4kg) and a FREE Dangerously Fit Steel Club (2kg or 4kg).

You'll be accredited with Fitness Australia, FITREC and 20 CPD's With NZ
Get Started
If you want to become an International Functional Strength Coach and would like more information, contact Dan on 0422 936963 or click here.
To review this course, please click here.