Women's Health and Fitness Summit
Back to search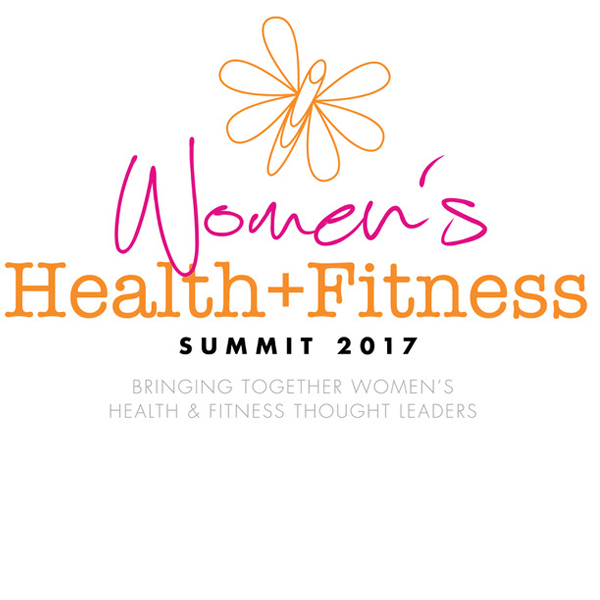 Women's Health and Fitness Summit
Women's Health and Fitness Summit
VIC
The Women's Health and Fitness Summit was born out of a desire to provide a supportive and engaging environment to explore what women's health and fitness means, and how it can better benefit all those involved, in whatever role. To foster an essential, global conversation that will define and mould the future of the industry.
Born in 2014 from a vision by Michelle Wright – the CEO & Founder of mishfit – WHFS has more heart than your average health and fitness conference. Now in its 4th year the WHFS enables connections, opportunities and the chance to network with like-minded health and fitness professionals.
The Women's Health and Fitness Summit attracted over 150 delegates in past years from across the country and the health and fitness landscape. Majority of attendees are leaders in fitness, exercise physiology, physiotherapy and allied health professionals who are embracing change in how they holistically care for their clients, themselves and their business.
See the program below: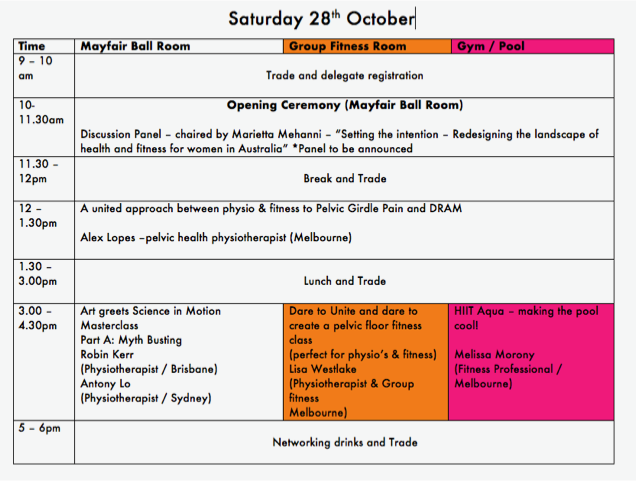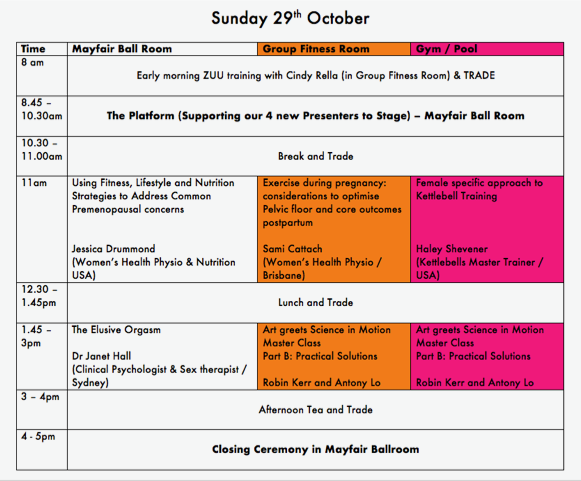 To register, head here.
To review this course, please click here.