LEVEL 3 - Professional Studies in Wellness Coaching
Back to search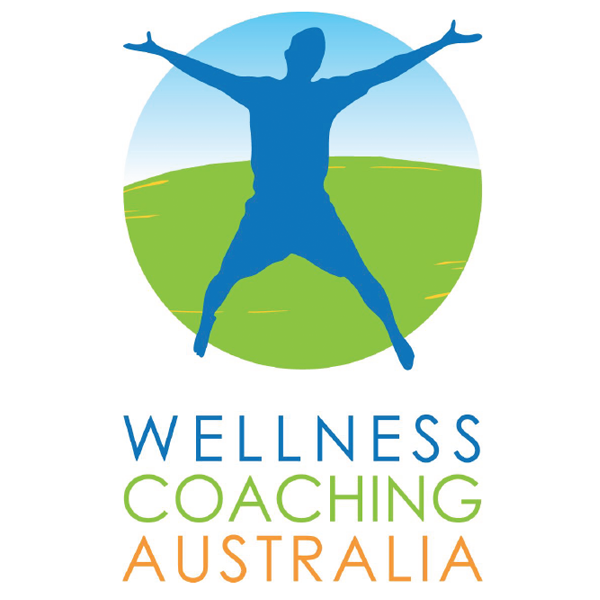 Wellness Coaching Australia
LEVEL 3 - Professional Studies in Wellness Coaching
ACT, NSW, NT, QLD, SA, TAS, VIC, WA
Past Level 3 graduates are working in their private business, implementing programs in the corporate sector, creating new service programs to their current fitness profession and those with prior qualifications in Allied Health or Nursing are implementing Health and Wellness Coaching programs within their clinics for patients with chronic illness and for preventative care. The possibilities are endless and the need for good coaches in the area of lifestyle change is great. If you would like to receive a full course syllabus guide to review, please click the button below and complete the online form. Competencies and Learning Outcomes Level 3 builds on the knowledge gained in Level 1 and 2, providing advanced practical coach training skills and further exploring the theoretical elements of coaching, focusing on increasing competency and confidence to practice as a professional Wellness Coach. In completion of this course students will come away with:
A greater knowledge of the background of coaching as a means of creating change.
The ability to use core coaching skills effortlessly in creating a relationship that optimises positivity and results.
A deeper understanding and insight into the use of positive psychology to improve both the individual and society's well being.
A format for running coaching sessions and programs that is simple, effective and reproducible without the need for extensive preparation or anxiety,
Experience in how to work with clients who show strong or subtle resistance to change and the skill of engaging these clients in their own change journey.
The foundation for a business plan and the knowledge of how to go about setting up their own coaching business or promote their services within the corporate arena.
A good understanding of how to run group programs and the opportunity to license a carefully designed exciting new group program under the banner of Wellness Coaching Australia.
Successful completion of Level 1 and Level 2 Wellness Coaching are a pre-requisite to undertaking the Level 3 course.
Course Modules:
1. Fundamentals of Coaching Psychology 4 hours
2. Coaching Relationship Skills 8.5 hours
3. Conducting Sessions 10.5 hours
4. Positive Psychology 8 hours
5. Working with Ambivalence - Motivational Interviewing 8 hours
6. Behaviour Change Models and the Science of Habits 8 hours
7. Creative and Effective Goal setting and the Theory of Motivation 8 hours
8. The Business End of Things 8 hours
Mentoring 2 hours
Course Length:
65 hour training program running over 14 weeks. While the course is quite structured with new modules presented each week or fortnight (approx. 4 study hours a week), you do have the option to complete the modules in the time that is right for you – as we all know life happens and things pop up while we play the balancing act!
Course Pre-requisites:
Level 3 Applicants must have completed the pre-requisite Level 1 and Level 2 Wellness Coach Training with Wellness Coaching Australia.
Methods of Delivery - Blended Learning Format:
Level 3 is primarily a distance education course making this ideal for anyone living overseas or in regional Australia – even if you travel extensively for work or pleasure, you can complete the course on the road!
Self-Study – A mix of reading prescribed text, watching of videos and other activities.
Webinars - 6 live webinars will be held which address specific topics. The webinars will include live role plays as well as educational content.
Coaching Circles - Working in a duo or triad, you'll to practice the use of coaching skills and gain proficiency in the practical elements.
Case Study - Students will be asked to coach a client for a minimum of three sessions throughout the duration of the course.
Face to face learning – one day workshops in week 7 of the course. Workshop locations rotate between Sydney, Melbourne and Brisbane depending on the intake. It is strongly recommended that you attend the workshop but if you cannot, you will be considered a distance education student and will complete the lessons presented at the workshop as flexible learning, however, most of this is practical, hence the advantage of attending.
One on One Mentoring Calls – During the course you will receive private mentoring calls from our trainers (times booked in with you in advance) giving you the opportunity for one-on- one tuition.
Teaching Faculty:
Course modules and webinars will be presented by different members of our training team, giving you contact time with some of Australia's leading coach trainers to assist in developing and harnessing your coaching skills and business development.
REQUEST A COURSE GUIDE OR ENROL IN UPCOMING COURSE DATES HERE
To review this course, please click here.