Beginner's Course (Level 1)
Back to search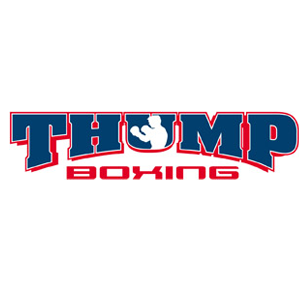 Thump Boxing
Beginner's Course (Level 1)
ACT, NSW, NT, QLD, SA, TAS, VIC, WA

The Thump Boxing Level 1 course covers a wide range of principals associated with Boxing and Fitness, an emphasis on correct and structured systems and methods which will help you coach correct technique to your clients or classes. This is our introduction level course and is a pre-requisite to any of Thumps other levels. This is where we will teach you the technical aspects with the punches such as Jab, Cross, Lead Uppercut and Dominant Uppercut. You will also learn correct and proper Pad Holding as well as the "Do's and Don't's". Correct Pad Holding is the key element needed by you the Fitness Professional.
Level 1 Course Outline:
Correct Punching Technique: Learn how and why we punch the way we do.
Correct Pad Holding: Learn the most effective and safest way to hold focus pads
Safety and Injury Prevention: What is the safest way and how to prevent injuries to you and your clients.
Class or Session Structure: Whats the safest and most effective way to structure your Class or Session in accordance with Fitness Australia guidelines
Exercise Programming with Boxing: Learn easy systems to develop and modify exercises.
Speed and Power Drills: Learn the difference between speed and power and what will work best with your clients.
Combinations: Learn dynamic punching combinations which can actually increase clients technique.
For more info or to get started, click here.
To review this course, please click here.