Applied sports Nutrition
Back to search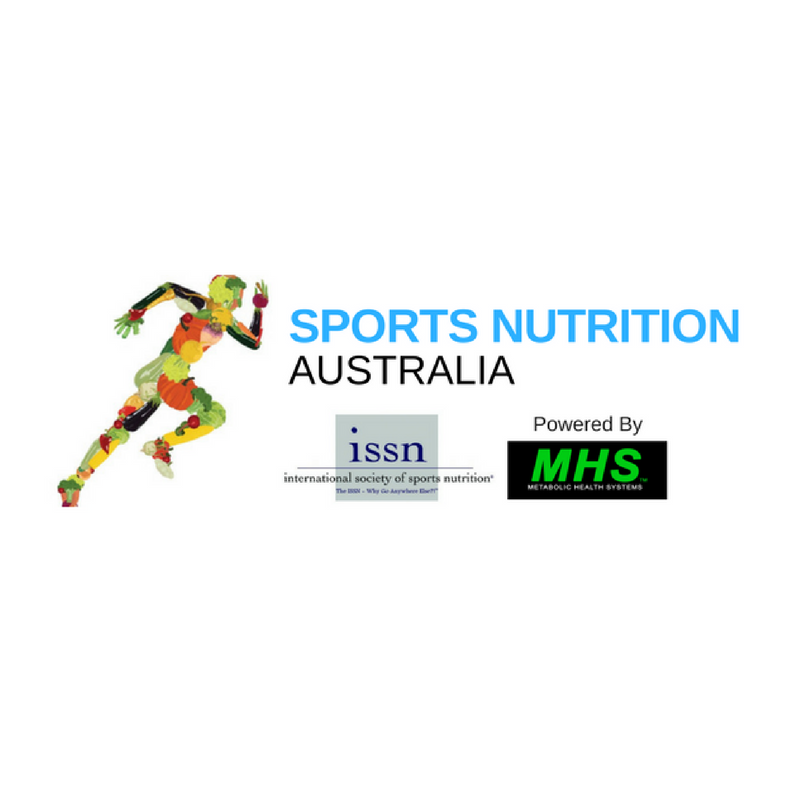 Sports Nutrition Australia
ACT, NSW, NT, QLD, SA, TAS, VIC, WA
The Certification will provide you with:
Education on:

Thermodynamics, Energy Systems & Fuel Sources
Evidence Based Sports Nutrition Programming
Applied Sports & Bodycomposition Nutrition Programming
Macro nutrients & their roles
Applied Nutritional Physiology – Digestion, & Hormonal Adaptations
Evidence Based Sports Supplements
Food reporting auditing and tracking
Data interpretation
The current ISSN position stands

Education & training on the SNS exam
Education & training on how to program nutrition for optimal body composition
Education on how to program for increased sports and athletic performance
Educations & training on how to screen & assess for hi-risk clientele. Then how to refer and work with allied health specialists.
The Sports Nutritionist program is the entry level certification program offered by Metabolic Health. It runs for approximately 8 weeks and has 1 practical assessment day for the screen training, and the ISSN-SNS exam.
We recommend all participants continue to the Advanced Sports Nutritionist certification which is a 12-month practical based program with the ISSN's CISSN exam upon completion.
For more information or to get started, click here.
To review this course, please click here.