Kettlebells Essentials Level 2
Back to search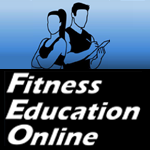 Fitness Education Online
Kettlebells Essentials Level 2
ACT, NSW, NT, QLD, SA, TAS, VIC, WA

The #1 Online Kettlebell Course in Australia. This is a great addition to the Level 1 Essentials course. This course builds on those foundations and adds advanced moves such as; Snatches, Turkish Get Ups, Windmills, Jerks and double kettlebell movements. The course includes a comprehensive technique manual with photos and videos, and a full advanced techniques workout manual.
Find out more and enrol here.
To review this course, please click here.