Kettlebells Essentials Level 2
Back to search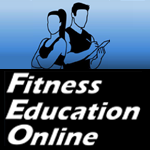 Fitness Education Online
Kettlebells Essentials Level 2
ACT, NSW, NT, QLD, SA, TAS, VIC, WA
The #1 Online Kettlebell Course in Australia. This is a great addition to the Level 1 Essentials course. This course builds on those foundations and ads advanced moves such as; Snatches, Turkish Get Ups, Windmills, Jerks and double kettlebell movements. The course includes a comprehensive technique manual with photos and videos, and a full advanced techniques workout manual.
On completion of this course, you will...
Help you grow your business by becoming an expert in Kettlebell training (you'll be one of the most qualified Kettlebell trainers in Australia)
Have the ability to run Kettlebell specific group programs.
Gain a whole new level of exercises and workout ideas.
Lifetime access to our Facebook Community Group (over 2500 Personal Trainers from Australia and beyond)
Testimonials
"Really enjoyed the course, found it extremely informative and realised a lot of information/techniques I had known were incorrect. I also loved the explanation of the type of Kettlebell you should be using. I know that the ones I have aren't good and I am looking forward to updating my KB equipment. Wasn't too keen on having to record the practical side as I'm not a camera person. Extremely relevant. Learning all the different ways in which a KB can be used will help in more ways than one."
Stacey Brown
Contact Us
If you're interested in this course or others please contact Jono on 0412758031 or jonathon@fitnesseducationonline.com.au. Or head to our website at www.fitnesseducationonline.com.au.
FITREC professionals save 10% - contact us for your code.
*Please note that most of our courses can be purchased as a package as well.
To review this course, please click here.