Registered Fitness Professional

Dennis Hosking
Brunswick East, VIC
FITREC
274 0-120 is a NEW PROFESSIONAL
- Limited experience
- Initial education

120-230 is a DEVELOPING PROFESSIONAL
- Some industry experience
- Developing networks
- Further education

230-290 is an ACCOMPLISHED PROFESSIONAL
- Commitment to learning
- Extensive experience
- Multiple references

290-300 is an INDUSTRY LEADER
- 12+ years industry experience for 300 rating

Current ABN / Current Insurance
Specialisation
Recruitment & Registration
Industry Experience
22 years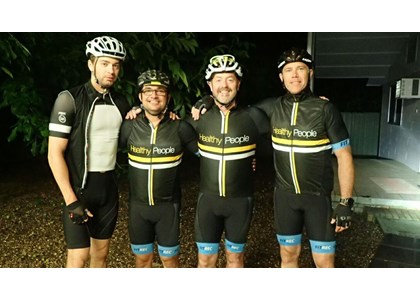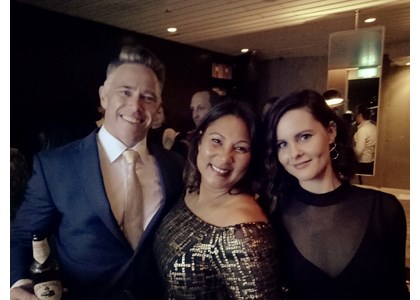 A Bit About Me
I've been in the fitness industry for more than 25 years, beginning in group exercise when the only option was freestyle instructing.

After management roles in public, commercial and corporate environments, I decided it was time someone built a better recruitment tool for our industry. Enter, HealthyPeople.

More than 10 years later, I'm still passionate about bringing the industry professionals and employers together.

FITREC was built in response to the issues we saw facing both employers and professionals. Once again, it was time to step in and build the service that industry people should be getting.

The video above is one of my more dubious contributions to the industry.
References (85/100) View All
I have known Dennis for over 15 years and in that time he has grown the Healthy People business to be the go to place for employers and potential employees. Not one to stay still, he is expanding again to provide a platform for professional recruitment and insurance currency. Awesome work Dennis!!
Helen Alfa, Club General Manager, Goodlife Health Clubs - Armadale
May 2015
Meeting industry needs in ways other people haven't thought of and finding creative ways to provide creative solutions is what I think of when I think of Dennis Hoskings. Dennis has the insight to see industry trends before they happen.
Marietta Mehanni, Fitness Trainer and Master Trainer, Marietta Mehanni
May 2015
Dennis is one of the good guys of our industry. He is passionate about supporting employers and employees to find the right people to work with. He's an innovator and lateral thinker.
Anthony Spark, CEO, WYN Training, PD4PTs
May 2015
Work History (100/100)
Managing Director
Feb 2005 - Current
HealthyPeople Recruitment Pty Ltd
Managing Director
Jul 2015 - Current
FITREC
Operations Manager
Oct 2002 - Feb 2005
Corpfit (now CHM)
Personal Training Manager
Feb 2000 - Aug 2002
Equilibrium Health & Fitness
Freestyle Aerobics Instructor
Jan 1994 - Jul 1998
Various
Recreation Officer
Jan 1996 - Jul 1998
City of Port Phillip
Show all
Education (89/100)
| | |
| --- | --- |
| First Aid | Expired Sep 2017 |
| CPR | Expired May 2016 |
| Working with Children | Expires Aug 2021 |
| | |
| --- | --- |
| GymTalk Digital Marketing Workshop | May 2017 - May 2017 |
| Gym Click Media | LEVEL C |
| | |
| --- | --- |
| FILEX | Apr 2017 - Apr 2017 |
| Australian Fitness Network | LEVEL B |
| | |
| --- | --- |
| Business Building Bootcamp | Jul 2016 - Jul 2016 |
| Create PT Wealth | LEVEL B |
| | |
| --- | --- |
| FILEX | Apr 2016 - May 2016 |
| Australian Fitness Network | LEVEL B |
| | |
| --- | --- |
| B App Sc - Health Promotion | Jan 1992 - Nov 1996 |
| Deakin University | LEVEL A |