Registered Fitness Professional

Salli Toovey
St Peters , SA
180 0-120 is a NEW PROFESSIONAL
- Limited experience
- Initial education

120-230 is a DEVELOPING PROFESSIONAL
- Some industry experience
- Developing networks
- Further education

230-290 is an ACCOMPLISHED PROFESSIONAL
- Commitment to learning
- Extensive experience
- Multiple references

290-300 is an INDUSTRY LEADER
- 12+ years industry experience for 300 rating

Specialisation
Group Personal Training
Industry Experience
25 years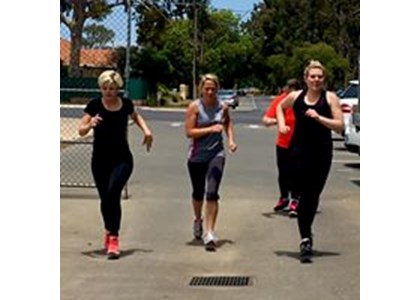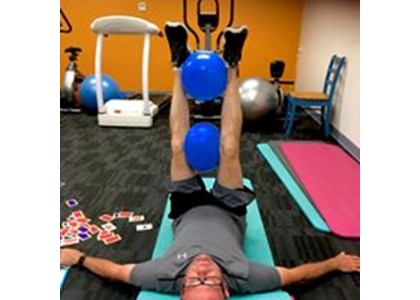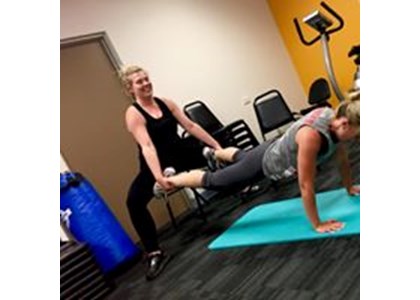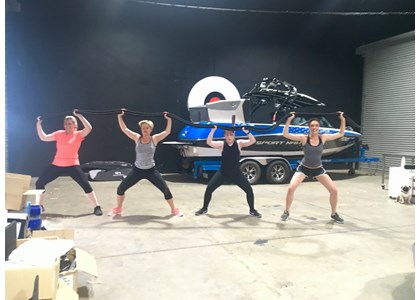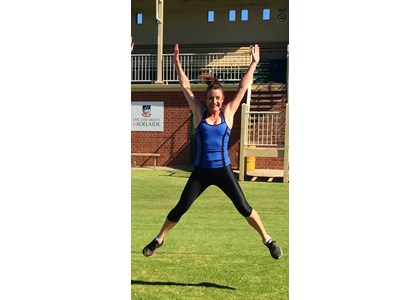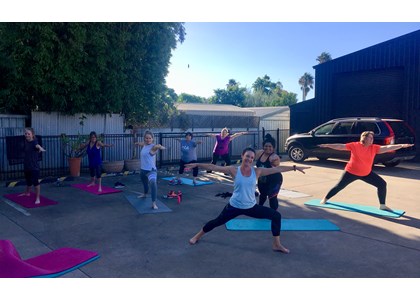 A Bit About Me
I have been in the fitness industry for over 25 years working in Adelaide, Perth & Sydney. I love my job as I really enjoy educating, motivating, encouraging & helping people make their lives healthier, happier & stronger!
I have experience in all areas of fitness & well-being and design my sessions for the individual. Every session is varied, motivating and fun!
Apart from 1:1 PT work, I also train small groups in the workplace during their lunch hour or after work. An area I believe is so important for employees for so many reasons.




References (80/100) View All
Salli Toovey has been my personal trainer for over 13 years. We meet weekly and over this time she has not only kept the sessions fun, interesting ,challenging and relevant,adapting content when necessary in times of injury or illness,she has also monitored their effectiveness . She is a wealth of knowledge on all facets of fitness, health, and mental wellbeing,offering timely and up to date information and advice as the need arises, and always in a sensitive and respectful manner. Salli incorporates many disciplines including yoga, pilates, strength and resistance work, cardio, balance and stretching, all delivered with her trademark enthusiasm, motivation and encouragement.
Linda, CLIENT
Mar 2018
Exercise is what keeps me moving and functioning. Without it, I would not be getting out of bed in the morning and would be taking sick days, which is something I do not like doing. Four years ago I fell on the icy stairs at home and fractured three vertebrae which took a long time to heal and left me with limited movement, a lot of pain and a lack of confidence to exercise. When my employer introduced the exercise sessions at work with Salli, I saw it as the perfect opportunity to regain some form of movement and maybe a bit of fitness. By participating in Salli's sessions, I have reduced my pain levels, regained some movement and flexibility and I now have the confidence to move again.
Karin Semmelman, CLIENT
Oct 2017
Salli has been my personal trainer since July 2002. Salli provides an excellent, fun, varied and balanced exercise routine each week. Cross training sessions are structured perfectly to my fluctuating individual needs. Her philosophy is very much a holistic approach. She is proactive in providing dietary advice, ongoing assessments of my general well being and fitness level, all whilst providing her unique motivation and support. With Salli's guidance I have been able to strive for and achieve balance in my overall state of mind, body and fitness.
Lisa D, CLIENT
Oct 2017
Work History (100/100)
Fitness & wellness coordinator
Mar 2015 - Current
SACARE
Senior Personal Trainer
Jan 1993 - Current
From NOW Personal and Corporate Training
Personal Trainer
Dec 2011 - Sep 2012
Vision Personal Training, Pyrmont NSW
Education (0/100)
| | |
| --- | --- |
| First Aid | Expires Oct 2020 |
| CPR | Expires Oct 2018 |
| | |
| --- | --- |
| Level 1 Wellness Coaching | Jan 2017 - Jan 2017 |
| Wellness Coaching Australia | |
| | |
| --- | --- |
| VIP Membership Program | Jan 2016 - Jan 2016 |
| Fitness Education Online | |
| | |
| --- | --- |
| Punchfit Trainer Course Level 1 | Jan 2000 - Jan 2000 |
| Punchfit® | |
| | |
| --- | --- |
| Certificate IV in Fitness | Jan 1992 - Jan 1993 |
| Australian Institute of Fitness - RTO 121508 | |
Report this profile Are there known errors or concerns about this profile?