Registered Fitness Professional

Brendon McTainsh
Brisbane, QLD
290 0-120 is a NEW PROFESSIONAL
- Limited experience
- Initial education

120-230 is a DEVELOPING PROFESSIONAL
- Some industry experience
- Developing networks
- Further education

230-290 is an ACCOMPLISHED PROFESSIONAL
- Commitment to learning
- Extensive experience
- Multiple references

290-300 is an INDUSTRY LEADER
- 12+ years industry experience for 300 rating

Current ABN / Current Insurance
Specialisation
Strength Conditioning
Industry Experience
12 years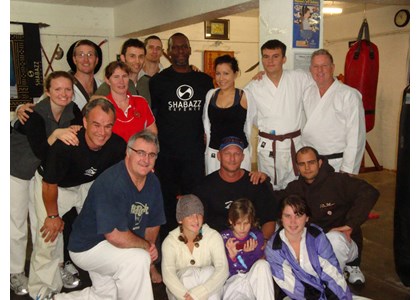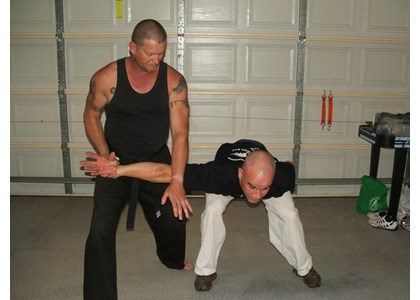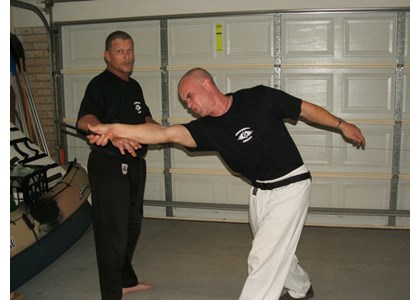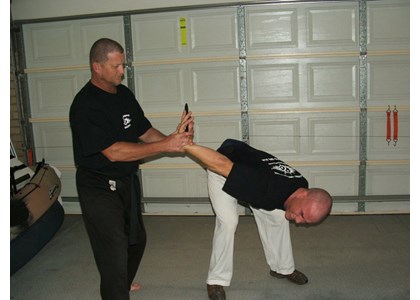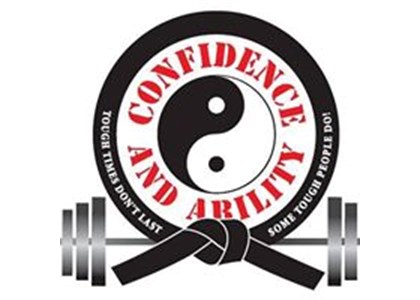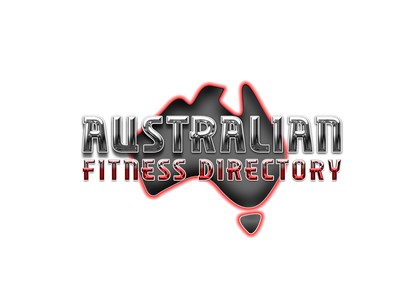 A Bit About Me
I begun my fitness journey back in 1984, joining South Hedland Fitness. Lifting weights. reading magazines, the appetite for health and fitness had begun.

In 1988 I enlisted in the Australian Army, Physically demanding role with ruthless military training. During time in the services I began doing boxing and martial arts, Muay Thai / kickboxing ect

In 1992 I left the Australian Regular Army, to spend time with my family. 1993 completed courses through Fitlink and registered with Australian Accreditation council ( later Fitness Australia)

People often associate fitness with pain not enjoyable. I believe it's important to make training fun / stimulating, so my clients incorporate it into their lives . Through personalized training sessions , I deliver programs that are individualized and tailored to the needs of my clients.
References (100/100) View All
I have been trained by Brendon for over 12 months. Brendon has demonstrated a passion and enthusiasm for personal training unparalleled by other trainers I have been to in the past. He has the ability to tailor exercises with increasing difficulty and complexity. His best characteristic is his ability to motivate you to work within your limits . His training sessions are enjoyable and dynamic. I strongly recommend Brendon as a personal trainer.
Dr Gene Tyson, Client, The University of Queensland
Apr 2016
I have been training with Brendon for over six months and have received significant benefit through both his specific training and mental support. As a Business Executive in my mid-fifties, the challenge of balancing the need for stamina, tone and strength has been complicated by age and fitness. Brendon has achieved that balance through his supportive approach recognising my capacity to accomplish tasks, my areas of interest, adapting programs to suit and ongoing motivation.
Bryan Pryde, Client, Executive Director
Apr 2016
Brendon has been a guest at Chisholm Catholic College for the past seven weeks. During that time he has taught the unit of Self Defence to our Yr 11 and 12 Classes. Brendon has delivered a fantastic program which the students have not only found challenging, but have also thoroughly enjoyed. He has managed to demonstrate these effectively for the students and in turn the students have learnt and replicated these techniques in real-life scenarios.
Chris Loth, Employer, Chisholm Catholic College
Apr 2016
Work History (100/100)
Personal Trainer
Dec 2005 - Current
Stafford Gym and Fitness Centre
Reception/ Gym Supervision
Dec 2012 - Current
Stafford Gym and Fitness Centre
Mobile Personal Trainer
Nov 2016 - Current
Fitness Inside Out
Personal Trainer/Group Fitness
Jul 2010 - Aug 2016
University Sports and Fitness Centre
Personal Trainer/Group Fitness
Apr 2009 - Feb 2012
Executive Results Private and Group Training
Sports Coach
Sep 2008 - Apr 2009
Kids Quest Adventure Programs
Personal Trainer
Dec 2007 - Mar 2009
New Market Gym and Fitness
Personal Trainer
Dec 2005 - Dec 2006
Bootcamps Australia / PT Studio
Personal Trainer
Dec 2005 - Dec 2006
Energy Store Geebung
Show all
Education (90/100)
| | |
| --- | --- |
| First Aid | Expires Apr 2020 |
| CPR | Expired Apr 2018 |
| | |
| --- | --- |
| Pre & Post Natal Excercise | Mar 2015 - Mar 2015 |
| FIA Fitnation - RTO 20761 | LEVEL B |
| | |
| --- | --- |
| Dealing with Shoulder Injuries | Feb 2015 - Feb 2015 |
| FIA Fitnation - RTO 20761 | LEVEL B |
| | |
| --- | --- |
| Dealing with Back Pain | Feb 2015 - Feb 2015 |
| FIA Fitnation - RTO 20761 | LEVEL B |
| | |
| --- | --- |
| Dealing with Knee Injuries and Conditions | Feb 2015 - Feb 2015 |
| FIA Fitnation - RTO 20761 | LEVEL B |
| | |
| --- | --- |
| Power and Speed Training | Nov 2013 - Nov 2013 |
| FIA Fitnation - RTO 20761 | LEVEL B |
| | |
| --- | --- |
| Level 1 Strength Training | Nov 2013 - Nov 2013 |
| FIA Fitnation - RTO 20761 | LEVEL B |
| | |
| --- | --- |
| Level 2 Sports Coaching | Nov 2013 - Nov 2013 |
| FIA Fitnation - RTO 20761 | LEVEL B |
| | |
| --- | --- |
| Suspension Training | Jun 2013 - Jun 2013 |
| Crankit Fitness | LEVEL B |
| | |
| --- | --- |
| Level 1 and 2 Bootcamp | Sep 2012 - Sep 2012 |
| Motivate to Train | LEVEL A |
| | |
| --- | --- |
| Fundamentals of Battling Ropes | Jul 2012 - Aug 2012 |
| Australian Institute of Kettlebells (AIK) | LEVEL B |
| | |
| --- | --- |
| Caveman Training | Aug 2009 - Aug 2009 |
| Athletic Performance Inc | |
| | |
| --- | --- |
| Nutrition for Personal Trainers | Apr 2009 - Apr 2009 |
| Fitness Industry Training | |
| | |
| --- | --- |
| Boxing for Fitness | Jan 2009 - Feb 2009 |
| Human Performance Centre | |
| | |
| --- | --- |
| Certificate III in Fitness | Sep 2007 - Oct 2007 |
| Queensland Academy of Fitness | LEVEL A |
| | |
| --- | --- |
| Certificate IV in Fitness | Sep 2007 - Oct 2007 |
| Queensland Academy of Fitness | LEVEL A |
| | |
| --- | --- |
| Fitness Leader | Jul 1993 - Jul 1993 |
| Australian Fitness Accreditation Council | |
| | |
| --- | --- |
| Nutrition | Jul 1993 - Jul 1993 |
| Australian Fitness Accreditation Council | |
| | |
| --- | --- |
| Resistance Training | Jun 1993 - Jun 1993 |
| Australian Fitness Accrediation Council | |
Show all
Achievements
| | |
| --- | --- |
| Distinguished Service Award (5years) | Dec 2015 |
| UQ Sport, University of QLD | |
| | |
| --- | --- |
| 1st Dan Black Belt | Dec 2014 |
| Australian Combat Tae Kwon Do | |