Registered Fitness Professional

Daniel Sim
Southbank, VIC
150 0-120 is a NEW PROFESSIONAL
- Limited experience
- Initial education

120-230 is a DEVELOPING PROFESSIONAL
- Some industry experience
- Developing networks
- Further education

230-290 is an ACCOMPLISHED PROFESSIONAL
- Commitment to learning
- Extensive experience
- Multiple references

290-300 is an INDUSTRY LEADER
- 12+ years industry experience for 300 rating

Registration ID# 88705
Specialisation
Fitness Coach
Industry Experience
5 years
FITREC Certificate
REGISTERED 7 months
EXP 29-APR-2022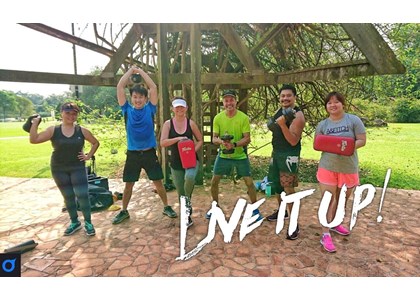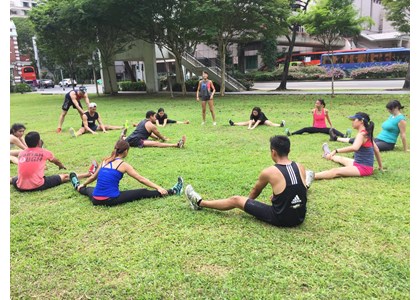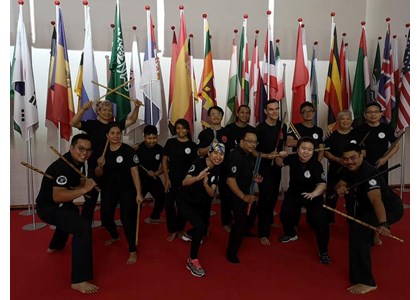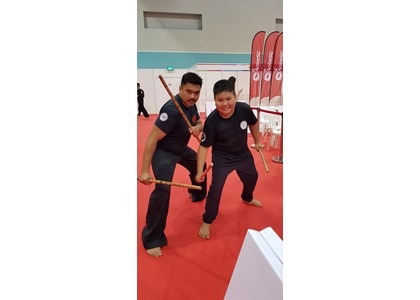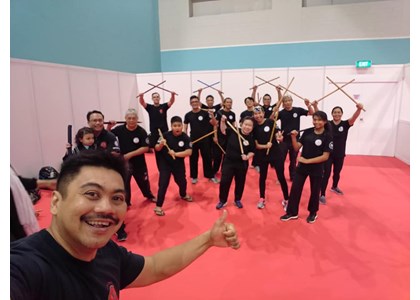 A Bit About Me
Certified Personal Trainer with American Council on Exercise (ACE) and Certified instructor in Filipino Martial Arts (FMA) or Arnis.

My experience as a Fitness Instructor is in conducting small group HIIT based circuit exercise programs. In addition, conducting group and well as individual training for the Filipino Martial Arts System known as Arnis.

My passion for Fitness and Exercise originated from Martial Arts . What started as a way to improve my performance in Karate competitions in my teens and early twenties, became a life long interest.

I love to share my knowledge and help others achieve their fitness goals . Which in turn allows them to Enjoy a better quality of life. Some finding the confidence to try new activities they never did before but with revitalized fitness they can. There is a sense of achievement when you help others succeed in life..



References (60/100) View All
Daniel is a very friendly and approachable coach who is well liked by our clients. He is also responsible and professional. I had an enjoyable time working alongside Daniel, and strongly believe that he will be a wonderful asset to your company.
Adam Ahmad, Fitness Trainer, Pure North Private Limited
Aug 2020
Daniel has shown great qualities both as a coach and as a team player. Great communications skills which is crucial in our field for both our clients and also amongst colleagues. Our clients love Daniel's sessions. He is patient, genuine, and he keeps clients motivated. He is also responsible and has good initiative. He demonstrates all the right qualities of a good coach. Also his background in martial arts gives a very different touch to his training methods. I highly recommend him. Regards, Wendy Yee Pure North Pte. Ltd.
Wendy Yee, Founder and Coach, Pure North Pte Ltd
Aug 2020
Work History (60/100)
Fitness Coach
Apr 2016 - Nov 2017
Pure North Fitness, Singapore
Instructor
Dec 2013 - Dec 2019
Kilat Senjata , Singapore
Education (30/100)
| | |
| --- | --- |
| First Aid | Expired Feb 2021 |
| CPR | Expired Feb 2021 |
| | |
| --- | --- |
| Total Body Tabata HIIT Instructor Training | Oct 2019 |
| American Council on Exercise | |
| | |
| --- | --- |
| Personal Training Certificate | Dec 2016 |
| American Council on Exercise | FR A60 |
| | |
| --- | --- |
| Fitness Instructor | Jan 2016 |
| International Sports Academy | FR A60 |
| | |
| --- | --- |
| Black Belt 3rd Degree | Dec 2013 |
| Kilat Senjata Lighting Arnis Singapore | |
Achievements
This professional has not yet entered any achievements.
Report this profile Are there known errors or concerns about this profile?
Login or Register to subscribe to this profile. Subscribe to receive email updates when this profile is updated.